Bmw Android Car Dvd Player
Product categories of Bmw Android Car Dvd Player, we are specialized manufacturers from China, Bmw Android Car Dvd, Bmw E39 Android Car Dvd suppliers/factory, wholesale high-quality products of Bmw 5.1 Android Car Dvd R & D and manufacturing, we have the perfect after-sales service and technical support. Look forward to your cooperation!
China Bmw Android Car Dvd Player Suppliers
This car dvd player support GPS navigation, best radio, mirror link function, OBD, 3G WIFI, bluetooth, DAB, video MP3.
This series can install different bmw car dvd.
This series have dvd and touch screen deckless.
Newest android 6.0 system,is a car entertainment system: Through theoptimized memory managent and touch screen capabilities of android 6.0. Thesystem of performance has been brought to an unprecedented fast and accuratelevel.
You can engjoy favorites playlists whilebrowsing the web, or play the lastest racing games smoothly. 
Take advantages of the numerousapplications offered on the android system, including Google maps, Youtube andFacebook. Find the cheapest gas station nearby, listen to online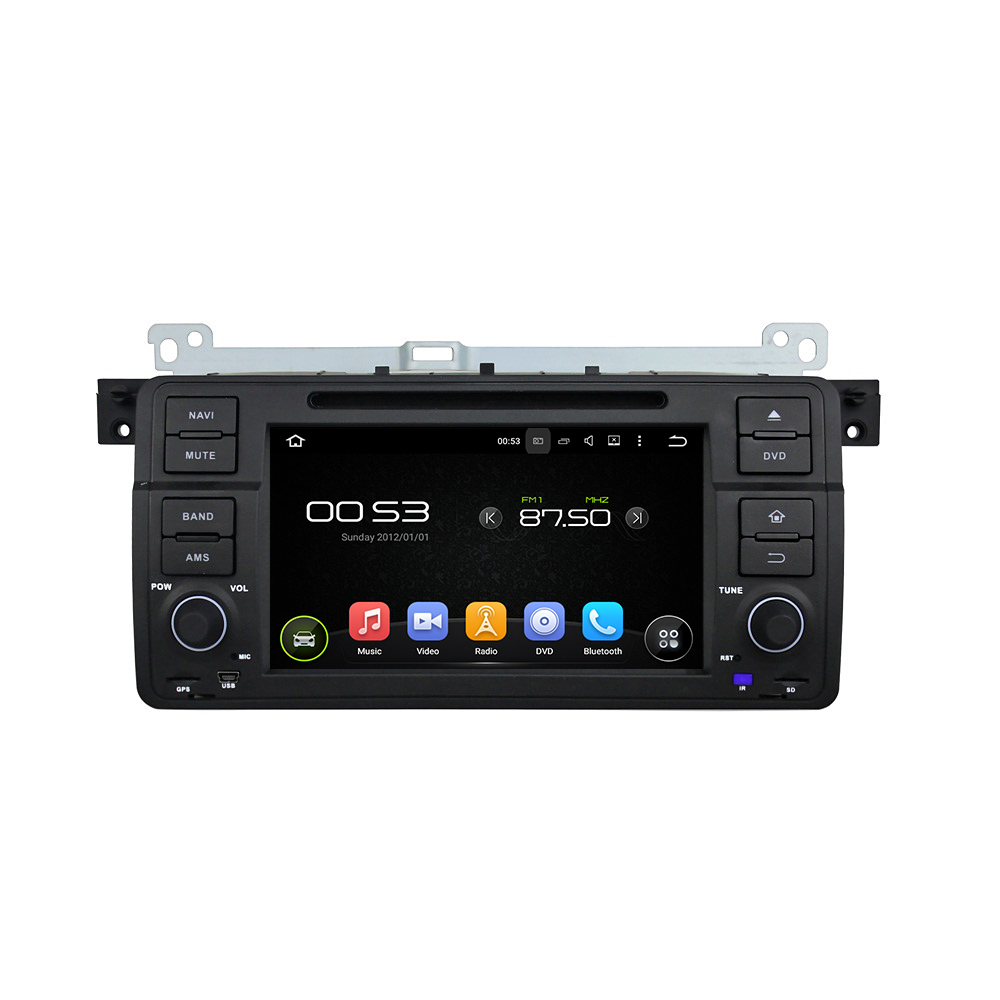 KD-7502
M5(1995-2003)
E39(1995-2003)
X5(2000-2007)
E53(2000-2007)
KD-7503
E46 (1998-2005)
M3(1998-2005)
KD-7213
E90  Saloon (2005-2012)
E91 Touring (2005-2012)
E92 Coupe (2005-2012)
E93 Cabriolet (2005-2012)
KD-7214

E90  Saloon (2005-2012)
E91 Touring (2005-2012)
E92 Coupe (2005-2012)
E93 Cabriolet (2005-2012)