Android 8.0 car electronics for Qashqai AT 2013-2016 with DSP Parrot Bluetooth
With the newest Android 8.0 OS, you can download any applications in the Google Play to access games, Spotify, YouTube
etc., enjoy more possibilities and entertainment. Also Quick Settings function allows you to access what you want faster.
Ay content from Android or iOS smartphone can be mirrored onto this car electronics for Qashqai AT 2013-2016 screen, so
you can watch videos on the bigger display. For Android phone, you can even achieve bidirectional control with a USB cable
to access your phone book, map, and more!
Navigation can be achieved by using the online, offline map or purchasing a map card. car electronics for Qashqai AT 2013-2016 can quickly run all navigation apps like Google Maps, Waze etc, and offer detailed traffic and route guidance to find the shortest route to your destination.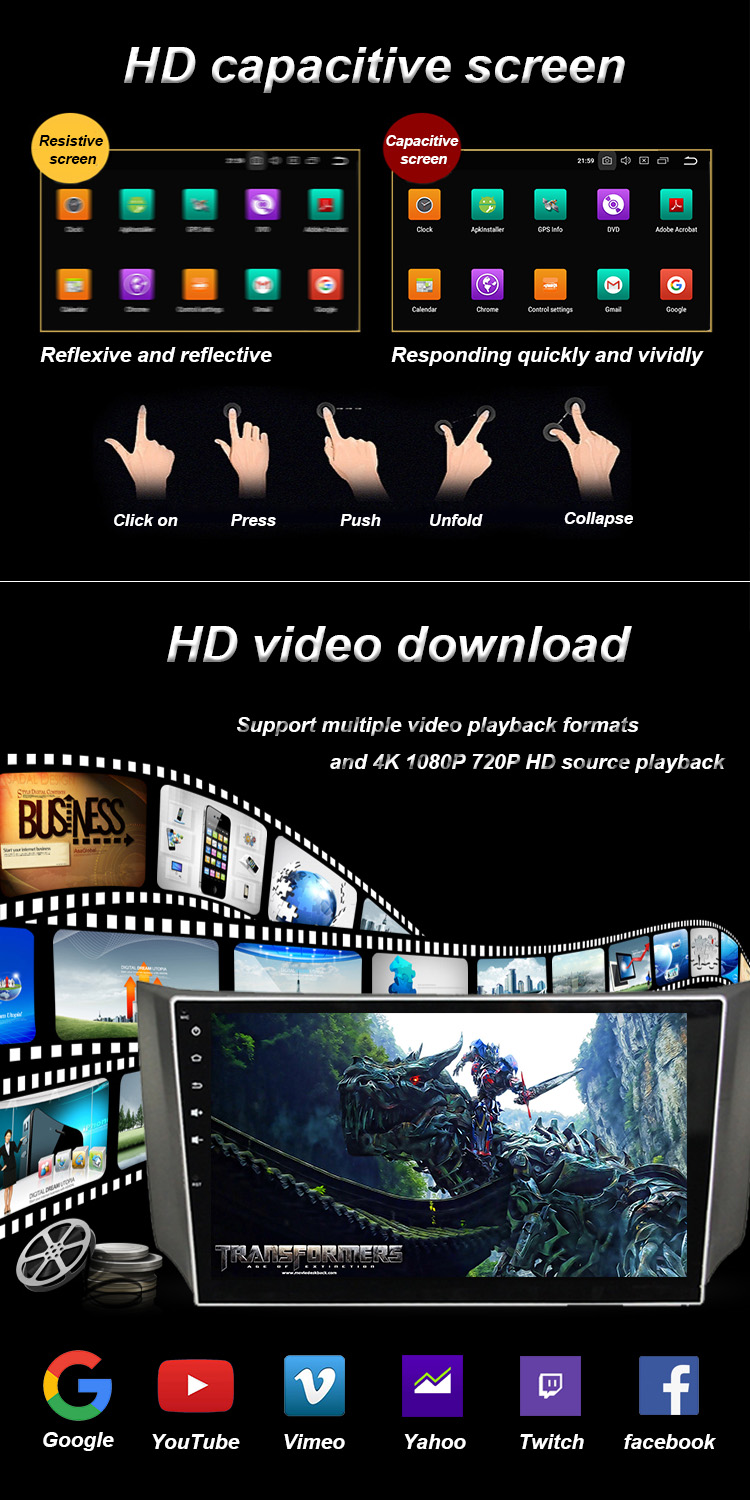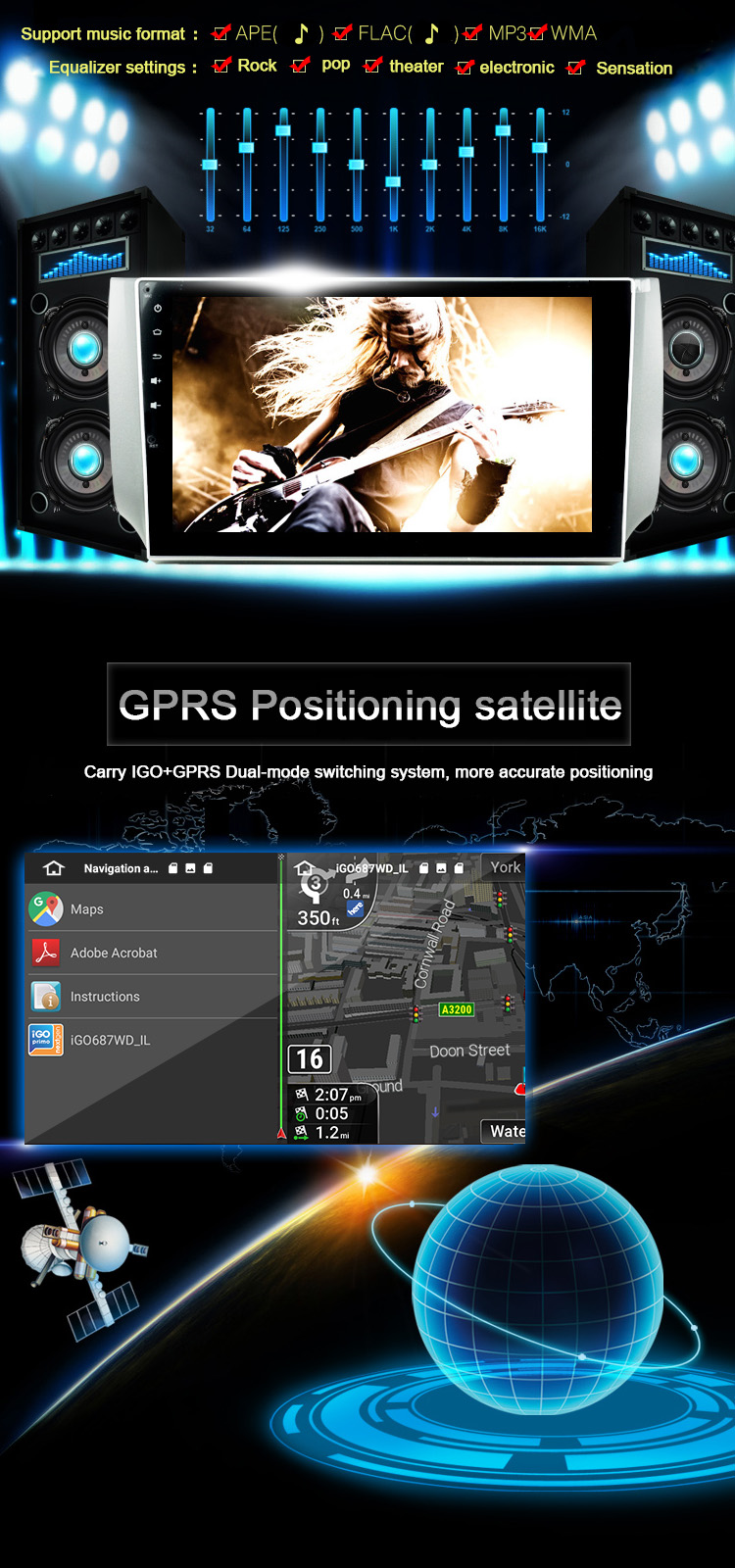 Product Categories : Nissan Android Car Dvd