KLYDE: The best China car audio manufacturers
What is meant by China car audio?
A car's installed audio system is referred to as having car audio. This system normally consists of a head unit, which is frequently a radio or CD player, speakers, amplifiers, and other parts that enable the playing of music and other audio sources. Additionally, contemporary automotive audio systems may be equipped with voice control, Bluetooth connectivity, and navigation. A popular approach for car owners to enhance their driving experience and enjoy high-quality sound while on the road is to upgrade their vehicle's audio system.
Why is Car audio important for vehicles?
The leading producer of automobile audio is KLYDE. The best materials and workmanship are used to create the Android klyde car radio. You can select from a variety of car audio that we provide. We must find ways to enjoy driving because we spend a lot of time in automobiles. The stereo system in your car may be easily upgraded. It may make you, the owner, and the users happy. Both the condition and audio quality will be enhanced. Additionally, its value will increase if you decide to sell your car. These key points sum up the significance of automobile audio:
Tools that are safe and comfortable:
If your vehicle radio has an Android stereo, it is more than simply a sound system. In addition to helping you stay safe, it helps you relax or keep your mind on the road while driving. Since we rely on Android vehicle stereos for comfort, security, and entertainment, they are essential to our daily lives.
For entertainment, you may use your car's audio system to play music, listen to podcasts, or read audiobooks. This helps break up the monotony of long commutes.
The cost of labour is reduced: 
Audio systems usually employ multifunction speakers that mimic human hearing to save labour costs. Klyde speakers are typically inferior to other speakers in terms of quality. While replacing all of your speakers at once lowers labour costs, you may choose to replace your speakers gradually if you feel competent doing speaker repairs yourself. The best improvement in sound quality may be accomplished for the least amount of money by first fixing the speakers that sound the worst.
Some car audio systems include GPS navigation, traffic updates, and weather forecasts, which can be crucial for drivers to keep informed and make educated judgments when operating a vehicle.
Car audio needs to be simpler and easier to use. The vehicle audio system makes it possible to utilize voice commands, GPS navigation, and other safety and security features and enhances the aesthetic and elegance of your car's interior. These characteristics all have fundamental operations.
Giving drivers voice control and hands-free calling capabilities, a decent car audio system may also increase safety by letting them stay connected while maintaining their focus on the road.
Automobile owners should invest in a high-quality car audio system to boost their vehicle's resale value. Overall, automotive audio is a significant element of the driving experience that may raise safety, information, enjoyment, and even resale value.
Who is the top-notch China car audio manufacturers?
One of the top China car audio manufacturers is klyde, which offers high-quality vehicle audio products that satisfy the demands of contemporary customers. Delivering cutting-edge automotive audio systems with the highest sound quality and most ease is klyde top priority. Our firm is based in Shenzhen, China, and is famous worldwide for its high-quality automotive audio equipment. The development of automotive audio devices is becoming more and more significant as the Chinese auto industry grows. Speakers, amplifiers, head units, and other parts of automotive audio systems are produced and exported in large quantities from China. Klyde is well-known China car audio manufacturers that sell high-quality vehicle audio equipment. Although there is a wide variety of quality and pricing ranges, just like any market, customers must research and select a reliable brand or provider.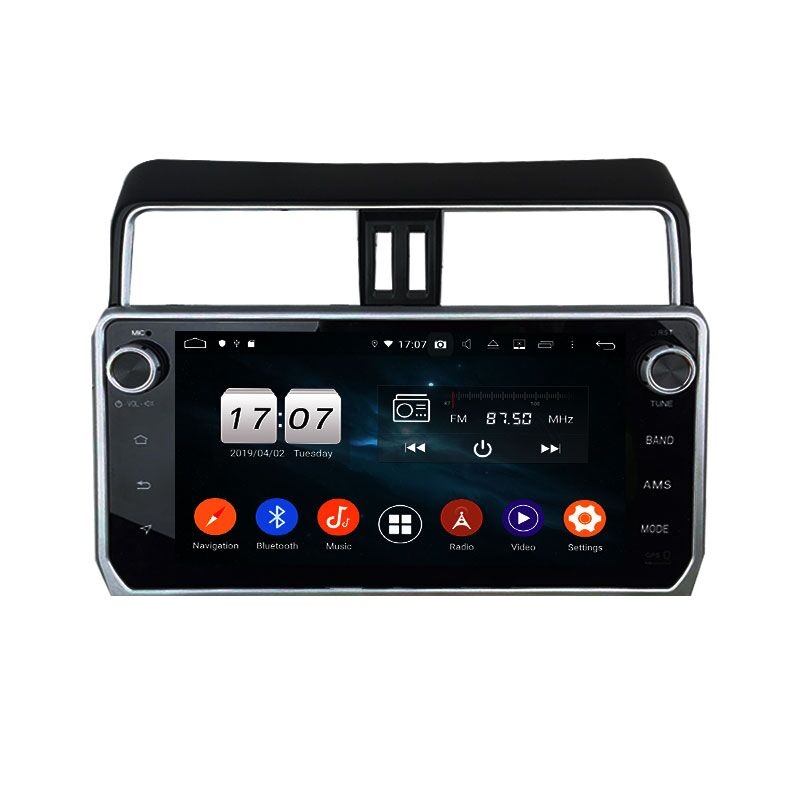 Products from KLYDE are assessed to ensure they satisfy their customers' highest requirements. Ensure the box is adequately packed to protect it from damage during delivery.
Items at reasonable prices, good quality, and lasting quality, in addition to other attributes.
We provide premium products at affordable prices. We want to satisfy consumer demand for vehicle audio by offering exceptional customer service and competitive pricing.
After viewing its advantages, everyone wants one for their vehicle. As the Android auto players' market expands, video players' manufacturing levels rise. There is an automotive audio store called KLYDE.
The buyer in today's marketplaces has a vast array of options. A Grade But selecting a good can be challenging. Go to KLYDE if you're seeking something of unrivalled excellence.
We immediately reached an astonishing level of customer satisfaction while providing first-rate customer service.
Because it is dependable and strong, the equipment may continue to help without additional assistance. KLYDE has a huge customer base across the world.
For our devoted customers, we only select the greatest products. KLYDE will drive you there if that is where you wish to go shopping.
Conclusion:
One of the top China car audio manufacturers, we have had success with its goods in the country's growing auto industry. Traditional vehicle audio is quickly being replaced by car audio by drivers who wish to listen to music and make hands-free phone calls while driving. Klyde is the greatest car audio shop if you're looking for a vehicle audio manufacturer. Users may effortlessly connect their phones to car audio systems to stream music. Our professional team carefully chooses and evaluates each product before posting it on our website. Since you can get the lowest prices on various OEM automotive audio systems here, you've come to the right spot. The top engineers helped KYLDE create this device. You ought to buy the item you've selected. Making ensuring you are entirely happy is our top priority.